Private Kyoto-style dinner
with live music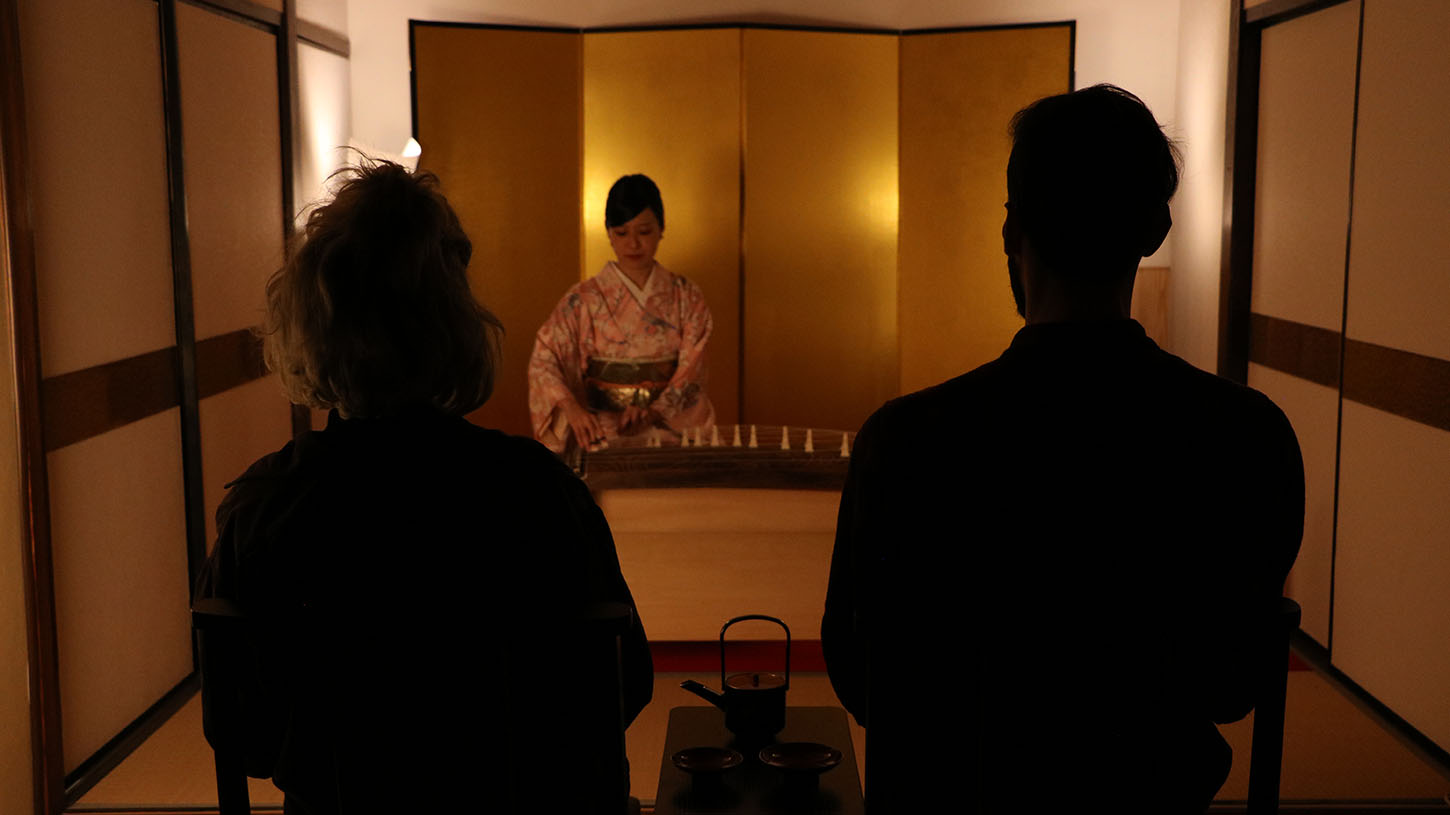 Privately reserve a whole
traditional Kyoto style house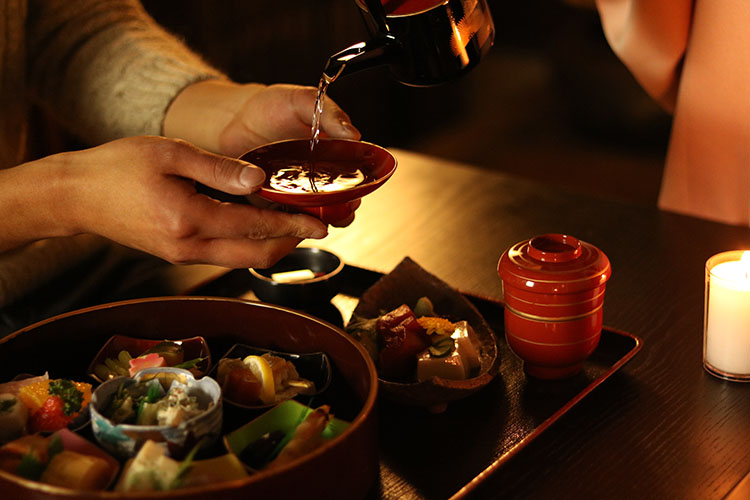 A very rare dinner show in Japan, that allows you to privately reserve a whole traditional Kyoto style house.
You can enjoy a quiet and high quality space while having Kyoto cuisine.
Meals are also available for those who are in need of special diets, such as vegetarian and vegan guests.

The young artists representing Kyoto, will deliver high quality music that will make you feel the history, depth, gorgeousness and majesty of Japanese traditional music.
This will be a time traveling experience through the history of music in Japan.

A native English / Chinese / Japanese speaker, will give explanations of the history and background of the instruments and songs.
We respond flexibly to customer's questions and requests such as experiencing a little of Japanese musical instruments.

Perfect for special occasions such as birthdays, honeymoons and wedding anniversaries.
If you can contact us in advance, we will be honored to cooperate with surprises.

The venue is walking distance from the world heritage sites, Kyoto imperial palace & Nijo castle.

*About the [Luxurious Course]
Additional player / Three professional instrument players will play at once for your one and only experience.
Deluxe Kyoto-style dinner / Double portion, with an expanded variety of dishes.
High quality music that will make you
feel the history, depth, gorgeousness
and majesty of
Japanese traditional music
●A very rare dinner show in Japan, that allows you to privately reserve a whole traditional Kyoto style house
●Kyoto traditional cuisine
●Traditional Kyoto style tatami room stage
●Comfortable chairs for seats
●High quality music that will make you feel the history, depth, gorgeousness and majesty of Japanese traditional music
●Performance by young artists representing Kyoto
●Native English / Chinese / Japanese speaker, will give explanations of the history and background of the instruments and songs
●We respond flexibly to customer's questions and requests such as experiencing a little of Japanese musical instruments
●The venue is walking distance from the world heritage sites, Kyoto imperial palace & Nijo castle
●Can park up to 8 bikes
●An ideal experience for special occasions such as birthdays, honeymoons and wedding anniversaries
●Cooperation with surprises

An even more luxurious time with three instrument players and a deluxe dinner.

Open time: 18:00~20:00 (Closed on Tuesdays & Wednesdays)
Venue address: 254-5, Kikuyacho, Kyoto Shi Kamigyo Ku, Kyoto Fu, 602-8076, Japan
(〒602-8076 京都府京都市上京区菊屋町254-5)
Price: Adult 20,000 yen [Luxurious Course 50,000 yen]
Child (6~12 years) 10,000 yen *tax included
minimum number of participants: 2 Adults