On-site Music Performance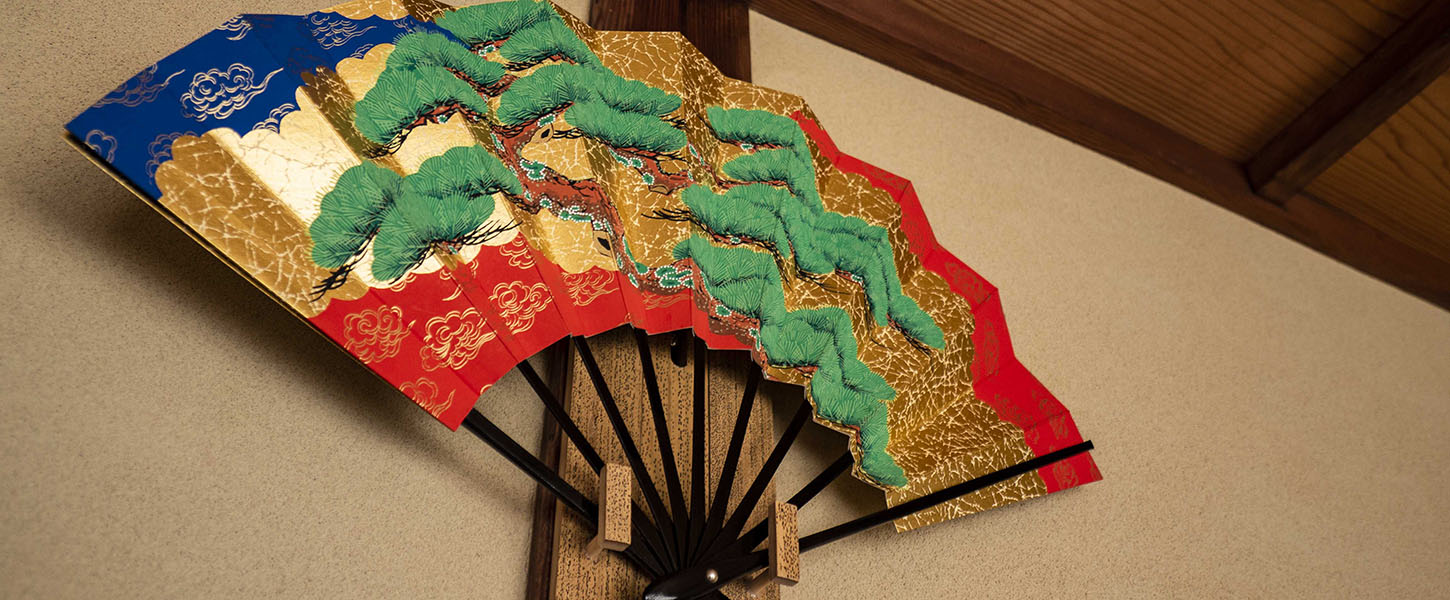 On-site Music Performance
We accept on-site music performances / performer dispatches to any event.
We can hold performances in various places, regardless of the location or environment.
We propose combinations of Japanese musical instruments and composition of songs according to your use and situation.
In line with the philosophy of making Japanese traditional culture a world culture,
Regardless of the number of performers ordered and the playing time, we will dispatch a
"moderator who can introduce instruments and songs in native level English".
We will respond flexibly to customer questions and answers.
Usage example:
● Music during meals at restaurants
● Events at hotel lounges, etc.
● Japanese musical instrument appreciation experience for group travelers
● New year party and Year-end party events
● Wedding and banquet entertainment
● Performance at welfare facilities for the elderly
● Experience watching Japanese musical instruments at educational institutions such as elementary, middle and high schools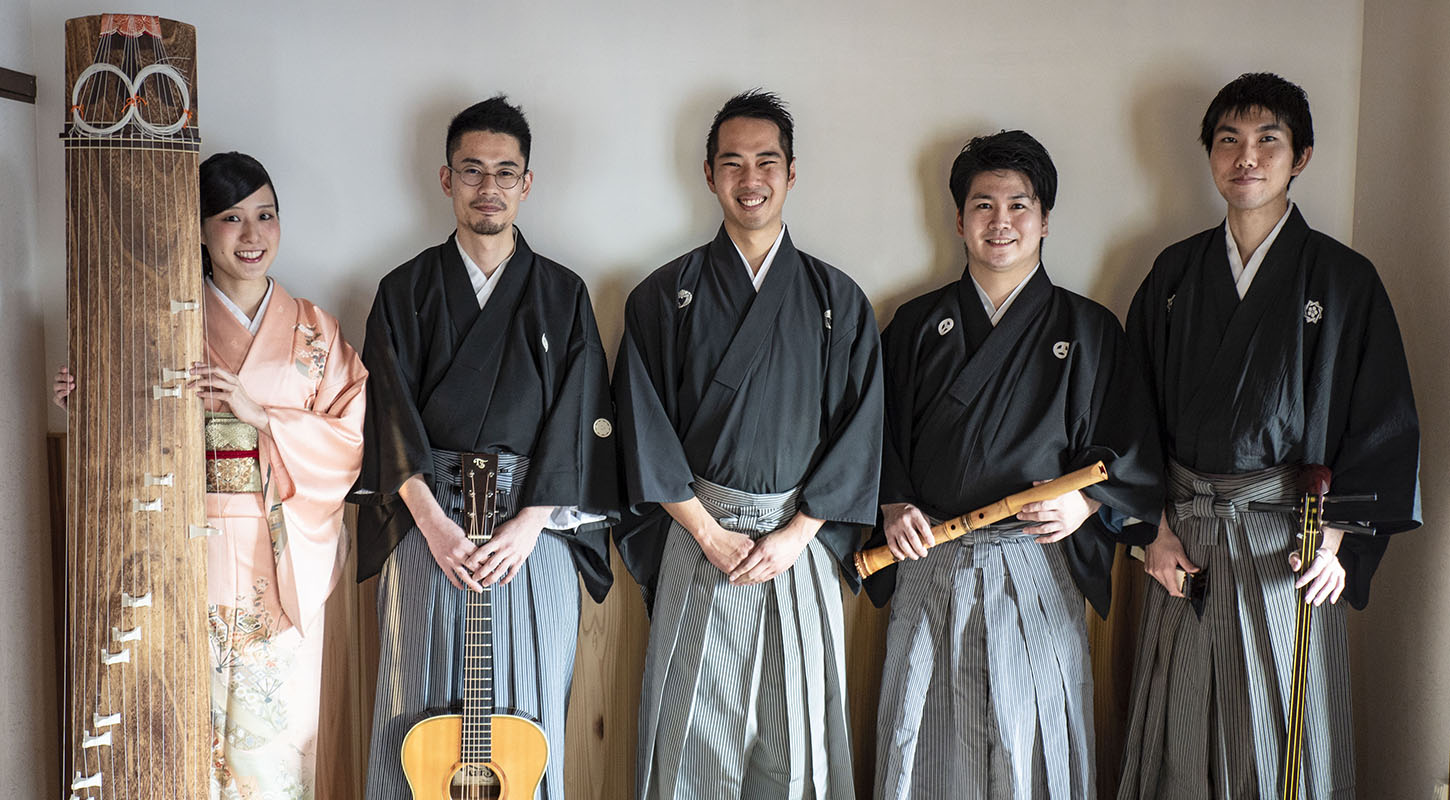 You can select [Number of performers] and [Performance time] according to your application.
Please do not hesitate to contact us for any questions.
2 Instrument Players Course
3 Instrument Players Course
2 Instrument Players Course
〈Performance time〉
~30 minutes:  50,000yen
30~60 minutes:  70,000 yen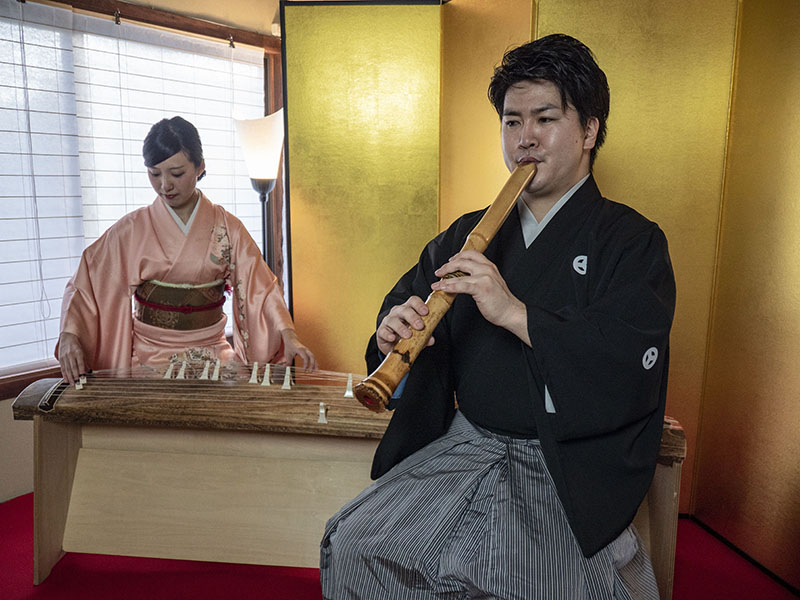 3 Instrument Players Course
〈Performance time〉
~30 minutes:  80,000yen
30~60 minutes:  100,000 yen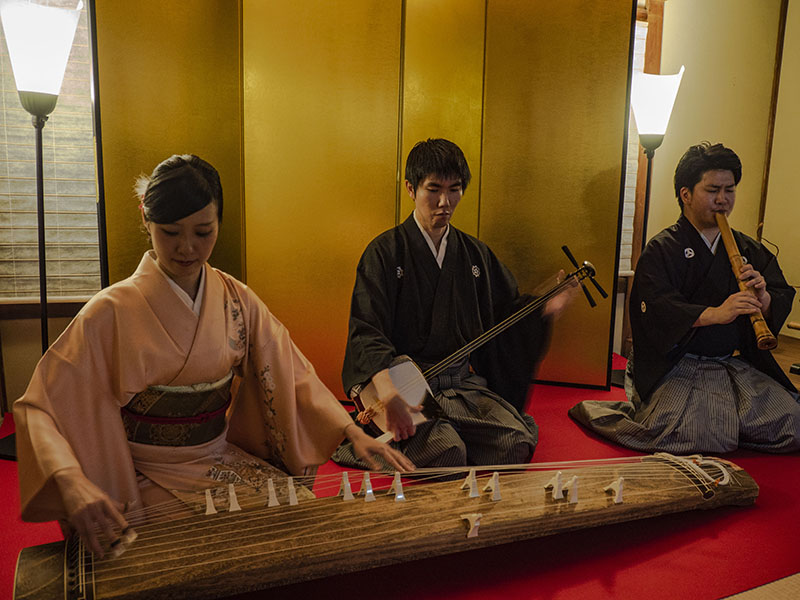 *Tax included
*Transportation expenses (taxi fee for transporting musical instruments and equipment) will be charged separately.
*Please prepare the player's "waiting room" for tuning and preperations.
We will need to start using the waiting room one hour before the performance.
〈Cancellation Policy〉
Cancellation within 14 days of the reservation: 100% of the fee